How to Wash a Car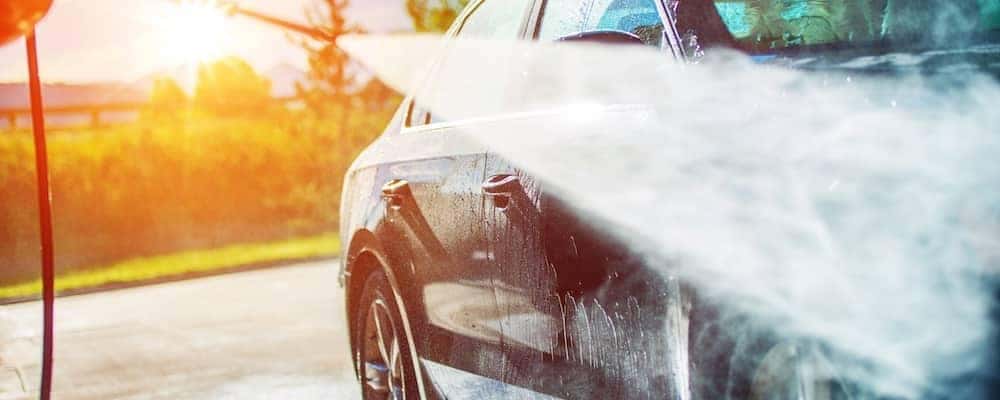 Regularly washing your car offers benefits beyond cosmetic ones. Boise drivers: Learn how and when to wash your car here! In doing so, you'll learn how to preserve your RAM 2500's finish and get the most out of your new car investment. Learn how to wash your car like a champ at Dennis Dillon Chrysler Jeep!
How Often Should You Wash a Car?
The frequency of your car wash depends on where you live and how you use your vehicle. If you're just commuting from Caldwell to Nampa, a thorough wash every two weeks and a wax every six months will keep your car smelling fresh and looking sharp.
However, if you're taking your Jeep Wrangler or AEV Brute out on the trails around Twin Falls, you'll want to clean your vehicle immediately after your off-roading excursion.
What Kind of Soap Should I Use to Wash a Car?
If you take a look at any older used vehicle around Mountain Home, you may notice that the paint is dull and worn. The culprit? The previous owner could have used dishwashing detergent or hand soap; these products are big no-no's for your Chrysler, Dodge, Jeep, Ram. For best results, always choose a quality soap and leave the detergent for your dishes, the hand soap for your hands.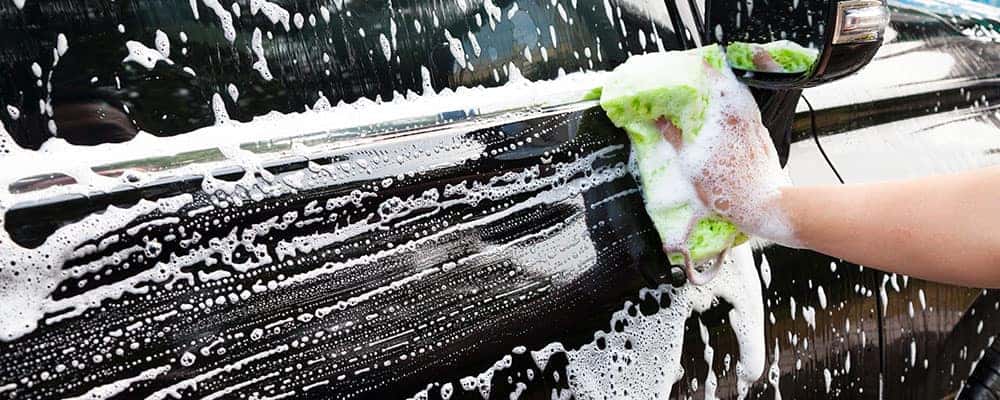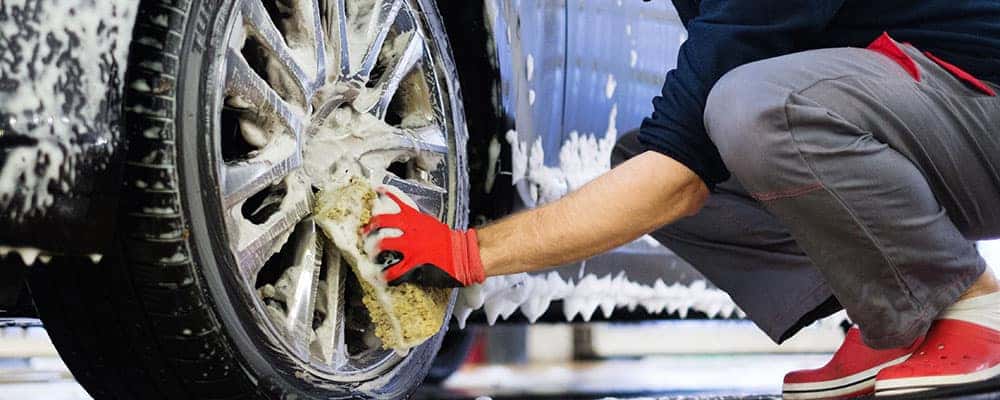 How to Get Squeaky Clean Car Wash Results
You could take your new car to the carwash in Meridian for a cleaning, but if you prefer to do the job yourself, follow these steps for a professional quality shine:
Park your car in the shade
Let your car's surface cool down
Rinse your vehicle with cool water
Wash your vehicle with carwash soap and soft mitts to avoid scratching
Use a clay bar to remove large contaminants
Remove scratches with a polishing agent
Dry with a lint-free cloth
Apply wax (if desired)
Clean glass inside and out with automotive glass cleaner (ammonia-free products won't damage your tint)
Apply wheel and tire cleaner to remove road grime
Learn More Car Maintenance Tips and Tricks at Dennis Dillon Chrysler Jeep!
If possible, keep your newly cleaned car out of direct sunlight and out of the elements. To learn more about high-altitude car care and the many products available to help you look good on and off-road, contact an associate at Dennis Dillon Chrysler Jeep today!
---
Related Posts from Dennis Dillon Chrysler Jeep
It doesn't matter how you wash your car – if you've got an unwanted sticker on your car window, you're not going to be satisfied with the results. Find out how to remove stickers from your windshield or windows with this step-by-step guide from the team at Dennis Dillon Chrysler Jeep, serving drivers in the greater Boise region….

Regularly washing your car offers benefits beyond cosmetic ones. Boise drivers: Learn how and when to wash your car here! In doing so, you'll learn how to preserve your RAM 2500's finish and get the most out of your new car investment. Learn how to wash your car like a champ at Dennis Dillon Chrysler Jeep! Contact Us Body…

No matter which vehicle you drive, it's important to be aware of the impacts of driving in higher altitudes – such as those you'd find in Boise, ID. Learn about how higher elevations affect your vehicle here at Dennis Dillon Chrysler Jeep, a Boise-area Chrysler, Dodge, Jeep, Ram dealer. Chrysler, Dodge, Jeep, Ram ModelsContact Us Effects of Boise, ID Altitude on Fuel System Sure,…