Welcome To Our Auto Loan Financing Department
Dennis Dillon Chrysler Jeep presents a wide array of car leasing and auto loan financing options for your next auto purchase around Boise. In fact, we'll work up a sweat putting together premium finance packages that perfectly match your lifestyle and preferences in Caldwell.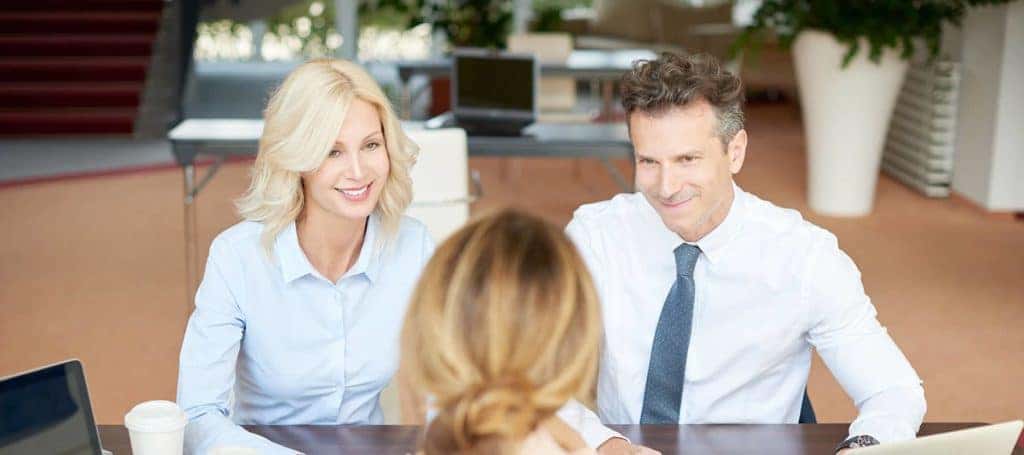 Drivers Love Our Quick and Painless Auto Loan Financing Process
Auto loan financing with Dennis Dillon Chrysler Jeep is refreshingly straightforward and stress-free. Here's how it works:
Find the model and trim you want
Our finance wizards work with numerous lenders to find the best loan package
You get a contract that says how much you'll pay each month and how long you'll be doing so
The haggling and hard work? That's our department. We have such strong relationships with car loan companies in the Nampa area, we can arrange loans whether you have good credit, poor credit, or no credit history at all! If you'd like to refinance your car loan or adjust the terms of your contract, we'll handle all that, too.
We even provide low-interest car loans if you already have existing loans out with us, so it's common for the whole family fleet to be financed through Dennis Dillon Chrysler Jeep, and we're always happy to help.
Our Online Financing Tools Make Everything Easier
Whether you're shopping around or putting together finances for a car loan for the very first time in Meridian, use our handy online tools:
Payment Calculator: Want to find out what your monthly payments will come to? That's a great idea, and our payment calculator provides a close estimate.
Value Your Trade: Unsure how much value you can transfer from your current car to an all-new model? Value through Dennis Dillon to get a ballpark number.
Easy Online Application: Know what you want and how much you can spend? Start the ball rolling from the comfort of your own home by applying for financing online.
Streamlined Car Leasing
Would you rather lease than buy a new vehicle? We totally get it! There are many advantages to car leasing, such as:
Lower Monthly Rate: A lease agreement typically means paying a lower monthly rate compared to an auto loan. By choosing the car leasing option, you can keep your vehicle costs where you want them.
Maintenance Coverage: When you lease a new vehicle, you don't have to cover the cost of maintenance and repairs yourself. Lease packages usually include comprehensive maintenance plans!
Ability to Upgrade: Want to switch vehicles at the end of your lease term? It's entirely possible! Leasing allows you to upgrade, buy the vehicle, or simply walk away.
New Car Features & Amenities: Opting for car leasing equals access to new vehicle technology, safety features, and amenities. It also means enjoying a fuel-efficient vehicle. Older vehicles do not guarantee these perks.
Contact the Dennis Dillon Chrysler Jeep Finance Department Today to Find Out More
Instead of adopting a cookie-cutter approach to auto loan financing or leasing, our team can talk through your situation, understand your needs, and put together a package or leasing plan that works. For any further advice or assistance, call the Dennis Dillon Chrysler Jeep finance department at 208-795-3184 or send a message online. We look forward to working with you!