Dennis Dillon Chrysler Jeep Body Shop
Most dealerships around Boise and Nampa offer service centers that can handle your basic vehicle service needs like oil changes and tire rotations. While Dennis Dillon Chrysler Jeep in Caldwell also has a service center that can handle your vehicle maintenance, we offer something most dealerships don't—a body shop. That's because we want to be ready to repair your car should you have need some serious care after a collision. You can trust our body shop to get your model looking brand new.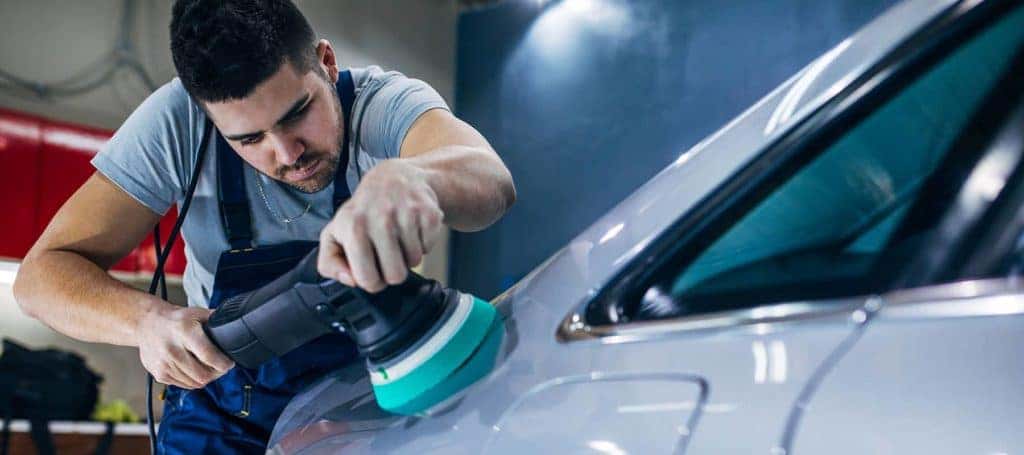 Common Repairs
When you're in need of a body shop in greater Twin Falls, you need a specific type of vehicle repair. Should your vehicle need fixing from a collision, or if you simply want to give the body of your vehicle a new look, our team at Dennis Dillon can handle the following:
Rust repair
Detailing services
Color matching with painting
Paintless dent removal
Wheel restoration
Window tinting
Unlike the Competition
If you visit any of our local competitors, you'll notice they don't have a body shop on site. That's because Dennis Dillon offers our customers a complete one-stop shop for all your vehicle service needs. Instead of outsourcing your vehicle to a third-party, our expert mechanics and team members will take good care of it to ensure you get the look you want at a price you can afford. Plus, our team will work with your insurance company to negotiate the best deal on your behalf.
Choose Our Team
From everyday oil changes to a random wheel restoration, our team is packed with qualified and certified experts who put necessary care into your vehicle. Feel free to talk openly with our team about what you want or what your car needs, and our team will be just as transparent with you along the way.
Explore Our Body Shop Today
Whether you're in need of body shop services or you're looking for maintenance tips and tricks, stop by our body shop today and take full advantage of our expert team, our great prices, and our amazing services.